Background
Before law school, Tim's life was equal parts music, carpentry, and all things geeky. He's helped build dozens of homes, assemble guitar pedals, customize computers, ran a music venue, and recorded several albums. 
Growing up in an enormous family that played tons of board games and video games, he learned dispute resolution tactics at a very young age. This backdrop coupled with his creativity made it a natural transition when Tim found his calling in intellectual property law.
Tim honed his skills by counseling businesses and individuals on how to resolve their disputes and protect their ideas. Tim currently practices intellectual property litigation, trademark and patent procurement, and technology licensing. His experience extends to a wide range of technology areas, including fluid mechanics, software, medical diagnostics, and consumer products.
He has represented clients in six jury trials in federal court, as well as before the Court of Appeals for the Federal Circuit, the International Trade Commission, and the Trademark Trial and Appeal Board.
FUN FACTS
Favorite Quarantine Activity:

Definitely taking my guitar and bass to play outside

Not-so-Secret Indulgence:

Peanut butter. Team crunchy all day!

First Concert: 

Deftones at the Aragon Ballroom in Chicago

Fuzzy friends(s): My bestest doggo baby

 

Herbert

!
What I do when I'm not in the office:

Writing and recording music, getting my yoga on, and showing off how smart my doggo is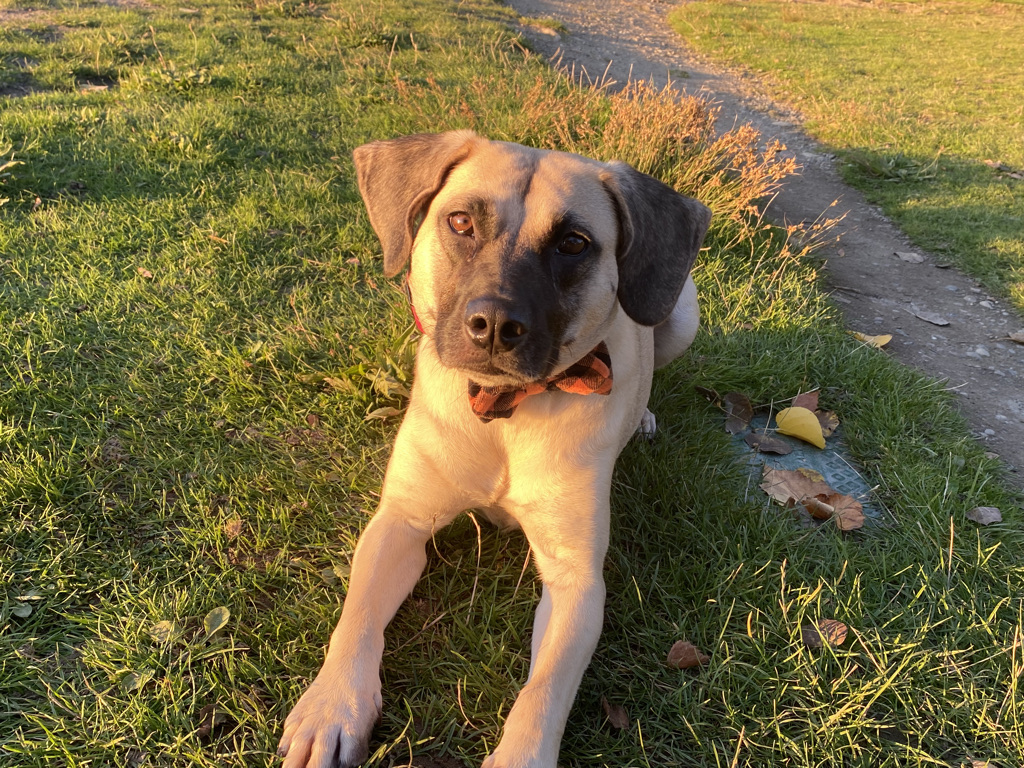 I understand that the information I email to HMLG will not be treated as confidential and does not create an attorney-client relationship. We cannot represent you until we talk to you, check for conflicts, and sign a written agreement.