Background
Before becoming an attorney, Amanda spent a lot of time negotiating corporate sponsorship deals (read worked with A LOT of lawyers). It was this experience that drove her back to school to study law, determined to be the kind of attorney that people enjoy working with. Amanda puts herself in her clients shoes and skips the legalese to make communication with clients more digestible in order to foster more collaborative relationships.
Amanda works on a number of intellectual property and business formation/oversight matters. Prior to joining HMLG, she spent 15 years working in the non-profit sector as a professional fundraiser, working with a number of different causes including healthcare, child welfare, conservation, and the arts. Outside of her work, Amanda is a member and volunteer with the Junior League of Seattle.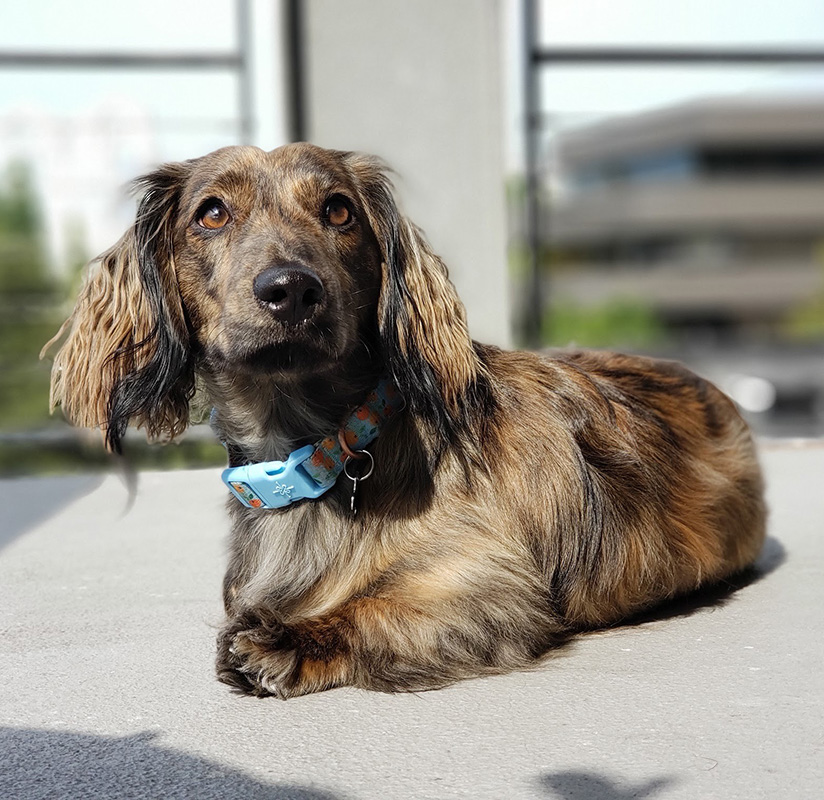 FUN FACTS
Favorite Quarantine Activity: I am taking this time to really focus on self-care and rest.
Not-so-Secret Indulgence: Pasta.
First Concert: My first official concert was Kenny Rogers, but I have no recollection of this. Apparently, I thought he was Santa Claus, so I was a huge fan (obviously). The first concert I remember attending was the Vans Warped Tour in 1993. I was in middle school and my mom insisted that I could only go with a parent. That didn't keep me out of the mosh pits though. Sorry mom!
Fuzzy friend: Brisket, a long-haired, brindle, dachshund. Arguably the best brisket in Seattle.
Favorite job before becoming a lawyer: Business Development Manager at MoPOP.
What I do when I'm not in the office: In my rare moments of downtime, I enjoy digesting as much pop culture as I can by watching TV, listening to podcasts, and playing video games.
I understand that the information I email to HMLG will not be treated as confidential and does not create an attorney-client relationship. We cannot represent you until we talk to you, check for conflicts, and sign a written agreement.