Background
Amanda Simantov is a legal intern at HMLG and is a current J.D. Candidate at the Seattle University School of Law. Amanda works with the legal team on a number of intellectual property and business formation/oversight matters. After spending 15 years working in the non-profit sector as a professional fundraiser, Amanda made the decision to go back to school to study law—a lifelong dream. During her non-profit career, Amanda worked with a number of different causes including healthcare, child welfare, conservation, and the arts.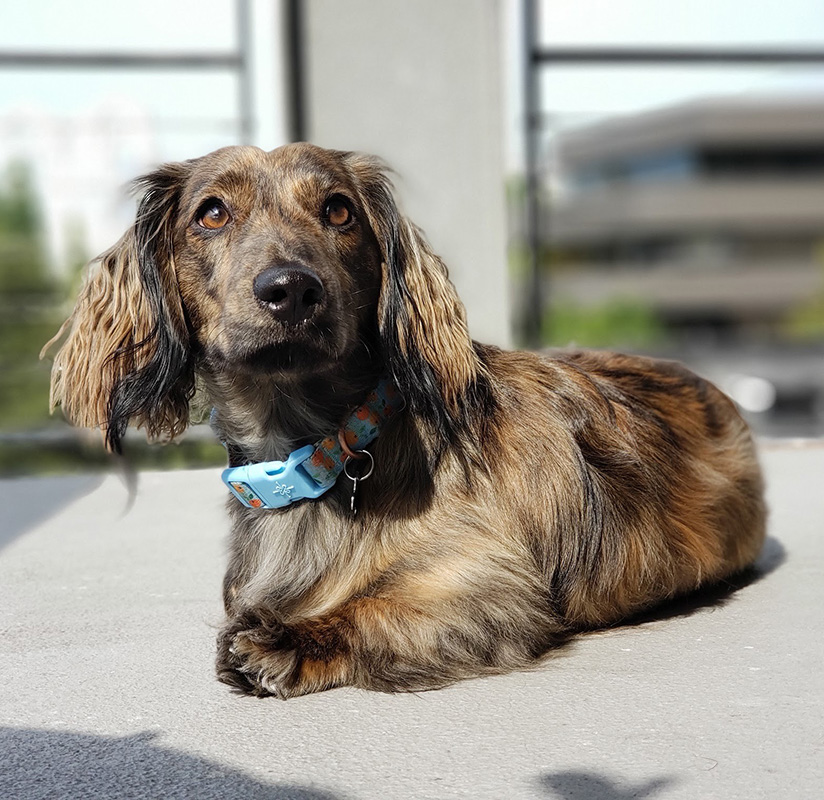 FUN FACTS
Favorite Quarantine Activity: I am taking this time to really focus on self-care and rest.
Not-so-Secret Indulgence: Pasta.
First Concert: My first official concert was Kenny Rogers, but I have no recollection of this. Apparently, I thought he was Santa Claus, so I was a huge fan (obviously). The first concert I remember attending was the Vans Warped Tour in 1993. I was in middle school and my mom insisted that I could only go with a parent. That didn't keep me out of the mosh pits though. Sorry mom!
Fuzzy friend: Brisket, a long-haired, brindle, dachshund. Arguably the best brisket in Seattle.
Favorite job before law school: Business Development Manager at MoPOP.
What I do when I'm not in the office: I am a full-time law student at Seattle University and President of the Student Bar Association, which keeps me very busy. But in my rare moments of downtime, I enjoy digesting as much pop culture as I can by watching TV, listening to podcasts, and playing video games.
I understand that the information I email to HMLG will not be treated as confidential and does not create an attorney-client relationship. We cannot represent you until we talk to you, check for conflicts, and sign a written agreement.