Background
As the lead plate spinner and schedule juggler Mary Johnson collaborates with fellow HMLG team members and all clients as the Office Manager. In short, she runs the business operations and administration end of HMLG. Mary is a down-to-earth Pacific Northwest native, growing up in a rural community in the shadow of Mt. Rainier. Prior to joining HMLG, Mary disrupted her own career when on a whim she took ownership of a small company within the local aerospace industry. She cut her teeth in the business world working for the likes of Bank of America and UPS.
I understand that the information I email to HMLG will not be treated as confidential and does not create an attorney-client relationship. We cannot represent you until we talk to you, check for conflicts, and sign a written agreement.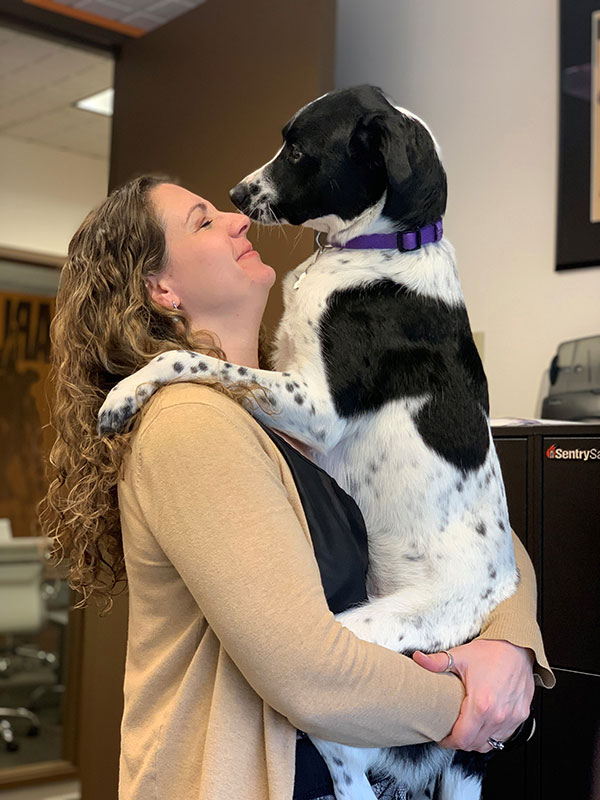 FUN FACTS
First Concert: The Monkees (at the Puyallup Fair of course!)
Last Concert: Metallica (it was supposed to be James Taylor – thanks COVID!)
Current Playlist: Adam Carolla Podcast and as always, Metallica
Fuzzy Friend: Josie, but she never gets called that. It's Jo, Jo-Jo, Doggo, Pupper, etc.
Something You'd Never Guess: She's a "Danger Girl!" She has competed up and down the West Coast Off-Road racing ATV's – and has the scars to prove it.