Brand Licensing and Merchandising
Monetize your brand and get your products to market.
Product placement is rapidly becoming a global enterprise and the legal issues surrounding brand licensing are at the forefront of our brand licensing practice. HMLG understands the power of corporate and product branding so well that we even have our own modern and innovative brand: "Your Lawyers Should Rock®"
With unparalleled, worldwide experience in brand licensing for clients across a wide range of industries, HMLG is uniquely positioned to further your branded entertainment initiatives.  Our far-reaching proficiency in this field means we can help connect you with resources that are critical to the success of your brand goals.
We understand that business drives business, so our licensing work is creative, thoughtful and client-tailored to help get deals done. Our experience drafting and negotiating in-bound and out-bound licensing agreements for all types of intellectual property spans all channels of distribution including traditional and emerging business models.  In fact, we can help you create new licensing business models if they don't already exist!
Our vast well of knowledge encompasses content creators and providers across all forms of media from product placement in film and television, to consumer product licensing, esports and gaming, sponsorships, and retail partnerships to, well, the list is endless!
We actively works with leaders in the licensing field and frequently speaks on recent developments in licensing to a variety of intellectual property-related professional organizations including the American Bar Association, the Licensing Executives Society, Digital Hollywood, GDC Next, Casual Connect, and the Application Developer's Alliance.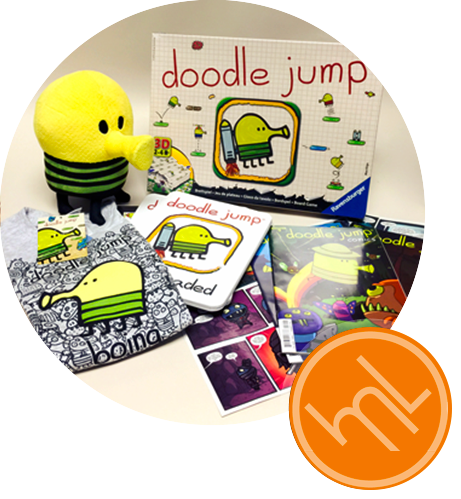 HMLG Brand Licensing and Merchandising Services:
Brand Placement in Film, Television, Digital Media and Gaming
Developing Domestic and International Consumer Product Licensing Programs
Brand Licensing in China
Agent and Brand Partner Onboarding and Distribution
Product Compliance Review
Counterfeit Investigation and Anti-Piracy
License Agreements Across All Media

Music
Film
Television
Games and Game Applications
eSports and eGaming

E-Commerce Solutions
Software and Technology
Manufacturing
Outsourcing
Joint Ventures
Technology and Intellectual Property Transfers
Coordinating Administrative Licensing Infrastructures
Rights Bibles and Contract Databases
Consumer Protection Models
Rights of Publicity
Unfair Competition
Advertising and Marketing Rules and Regulations
Sweepstakes, Contests, and Promotions